So what's all the hype about the 1703?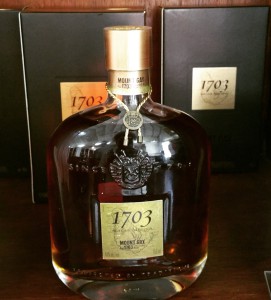 Driving up to this secluded garden shielded by check-in security and nestled on the lining of the heart of Bridgetown, one would never imagine that the secret of the land of sugarcane and rum was open to all who dared to venture. I walked up the narrow footpath and noted miniature white iron cast seating, which immediately I visualized a scene from the movie Alice in Wonderland. A fleeting thought, would there be rum tea?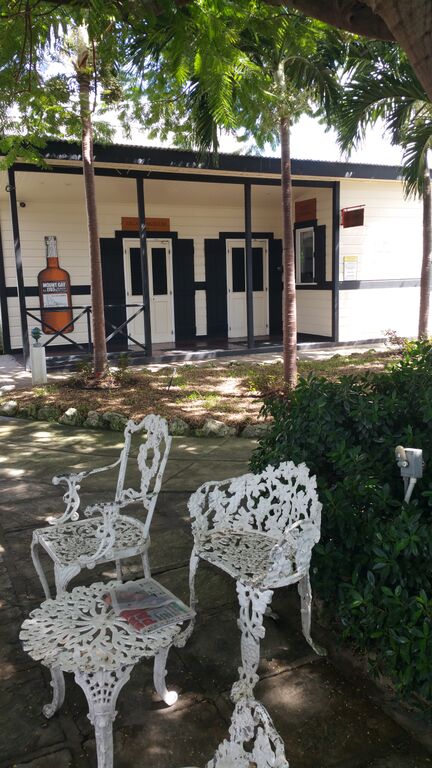 There was a short wait before they would begin the secret tale of the 1703. I didn't mind, as the Wi-Fi signal strength was "very strong" after all we were in rum country and if this was a taste of things to come my insides were all smiles.
French pavilion look-alike doors swung open to the museum and we were ushered in and greeted with a chilled shot of rum punch. I dub thee Sir Rum Punch tea on the rocks – hold the tea. I turned to my right with 'tea' in hand, and there it was! A life-sized replica of the Deed of deeds, the one deed to rule them all! Yes Mount Gay Rum is the oldest rum distillery in the world, in the world! And I was standing tall in history in the year 1703. Hold the phone, end the tour, back to the limo, I was satisfied. This elitist brand was in a class of its own and no number of international rum awards, and yes there were many, could replace this fact, the oldest rum distillery in the world! Right here in beautiful Barbados!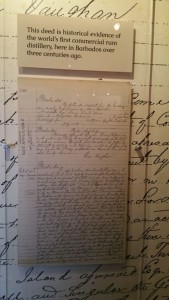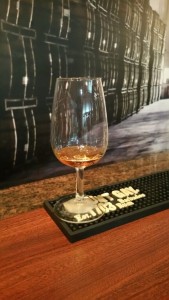 While I stood in trance-like illusion at this revelation, at the corner of my eye I heard the tour guide utter…"black gold". Black gold? Was this a new stone being mined? Noooo, the rum," focus, D, focus " I muttered to myself. Mount Gay Rum had made the plantation owners wealthier than the Royals in the 1700s and so the rum was dubbed black gold!
But wait there was more! *dramatic pause* Impossible but true, displayed in all its glory was the last made bottle of the limited edition tricentenial rum which was then sold at USD $300. Not for sampling, not for sale but certainly must be for me…. priceless. Suffice was it to close my eyes and daydream of the smooth liquid black gold cascading down my pallet! The bidding wars had begun and continue to this day. The highest offer to date? USD $30 000 strong. Shiver me timbers… $30 000 for one fine bottle of rum. Do I hear $40 000,.ould they take a million? I highly doubt it, not even a billion would l sell. The unattainable is much more desired than the extravagant.
Savoring the moment I left history unwillingly… as I had to mentally pry myself from this crystal-like perfectly perfect blended, distilled, aged rum. But here's my secret and I'll share it with you, this hidden treasure is mine to keep, none can have my priceless gem. But if I choose to show my collectors prize, i'm not selfish I will share…because my liquor cabinet is conveniently housed in this museum.
Now the secret of the 1703 was finally revealed while seated on red velvet cushions in "the only air conditioned replica of a rum shop". It seemed the tour had no limits to its prestige and in case you were wondering my lips did indeed sample each and every single blend of this liquid gold. Mount Gay Rum had done what all else had failed to do, the impossible – they had turned this wine drinker into a run taster. Signal strength? 'very very strong' and smooth.