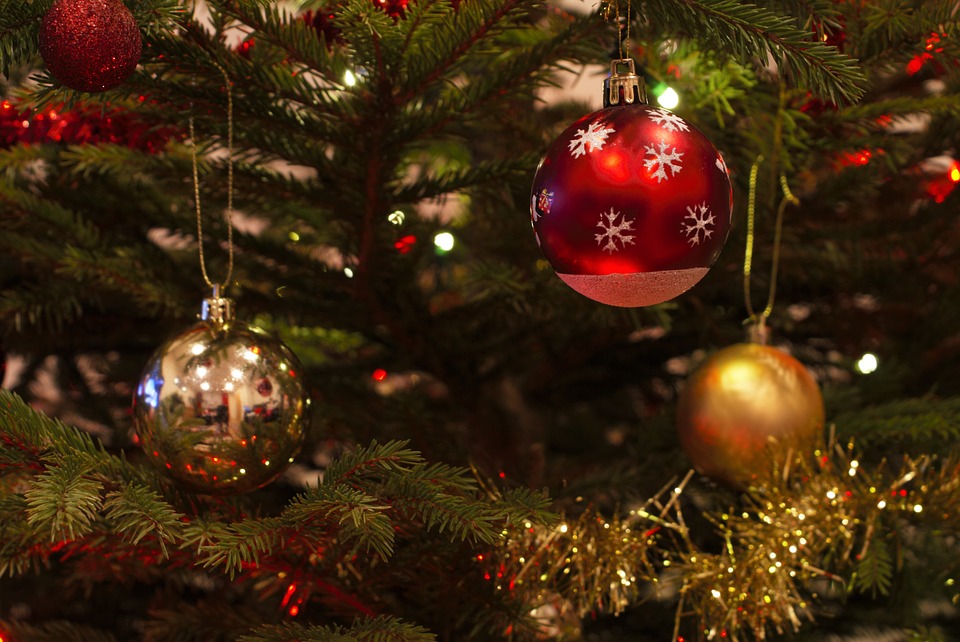 Tomorrow would be the last Friday of the year, 2015. There would never be another Friday for 2015 – and what was I doing? I was working! Yup believe it or not – I was sending an email to my fellow co-workers – hoping that they read it, praying that they responded and knowing that clearly I was delusional to think that anyone, any of the 9 to fivers, would actually be doing any substantial work on the eve before the 'most important day of the year'.
I couldn't help myself though, I tried to not care, to immerse myself in the "oh its Christmas" shenanigans and "it can wait" slogan, but a lingering voice always begs me to just do that one last thing, read that one last page, send that one last email – otherwise I really can't relax, as that annoying voice is always in my head – ahhhh!
you can only control things in your control
It's very hard to ignore the voice though – but I decided to try really really hard as – you can only control things in your control– so I sent off the last of it, the last email on the eve of the last Friday of the year and exhaled. I had done all I could do at that point and the rest was not up to me. Que sera sera. I released the mouse and turned off the computer. I had let Go, literally and figuratively – I felt a tiny subtle oomph of liberation and satisfaction of doing what needed to be done and then just letting go.
let Go, literally and figuratively
The malls would be packed to capacity with last minute gift shoppers, the supermarkets would be bursting at the seams and if you happen to squeeeeeze into the shops, malls or grocery stores, you can be certain that you would be in a line longer than the Great Wall of China and waiting till time immemorial. "Nope – Not I said the Cat". Exit stage left for me.
I was not interested in the allure of the sparkling diamonds nestled neatly in itsy bitsy boxes to be opened on the last Friday of the year.  Nor was I interested in the rave of technological gadgets and gizmos that you just must have on Christmas day or you would absolutely die. As far as I could tell those gifts and gizmos would be there after that day and the day after that. There was no news bulletin stating that the world was coming to an end tomorrow, Armageddon anyone? Not!
So I decided that I would bypass the hustle and bustle of what is perceived to be Christmas and take a drive up the west coast. After all a millionaire really shouldn't be hustling and bustling anywhere, least of all at the busiest time of the year.
a millionaire really shouldn't be hustling and bustling anywhere!
So I packed up my things and picked up my parents, who flew in for the holidays, and took a leisurely drive north west. The further north we drove the more beautiful the scenery seemed. Interestingly, I drove this road numerous times but never noticed the 100 feet 100 year old trees (or at least it felt like 100) lining the western highway, creating a blanket of road trip shade. I was probably so busy then trying to stay connected that I failed to recognise that I was unplugged from the world, and the most important things in life, life itself. Hmmmm, so busy making myself busy. It must have slipped me, as we all have the same 24 hours in a day.
We stopped at a small café for a bite to eat, which was tucked away and guarded from the havoc of the retail shoppers. It was almost unnoticeable as the busy little bodies rushed back and forth – (going nowhere fast). I glanced over at my husband as he and my father engaged in another history lesson over drinks. Time seemed to slow with them – as if it was begging me to capture the moment, but I decided suffice was it to take it allllll in.  The conversation was quite captivating and it was easy to get lost in the tales of the old and forgotten. I wouldn't have it any other way. After all, I had already received my early Christmas gifts, they were sitting at the cozy café with me and best of all –  they really were to die for.
TML!