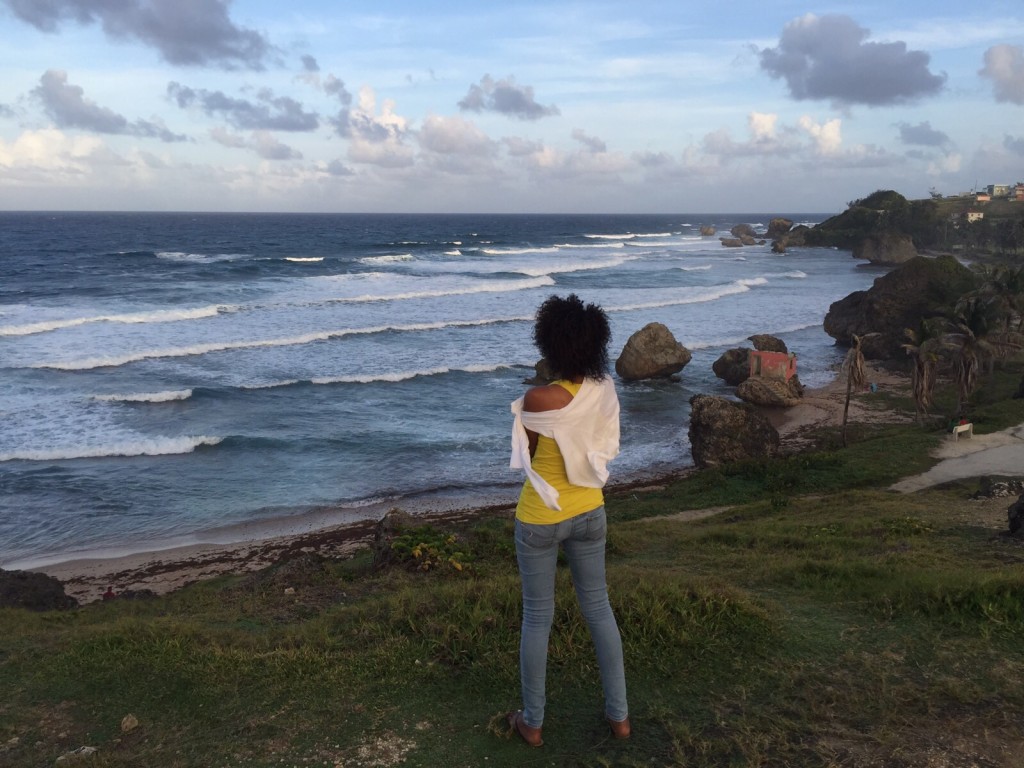 Escape to this east coast haven, Bathsheba – a slight south of Barclay's Park, where the waves of the Atlantic ocean crash against the coral reefs creating a white and pink sandy beach. It was a mini adventure to this bird's eye view..and to my dismay we did take the road less travelled. Sinks and bumps tested our shocks and at one point I checked my seatbelt only to realise it was already fastened tight. Eeek!
A roller coaster ride indeed – concluding with a surfer's paradise. There is something about salt water air that makes me feel very centered and calm and tuned out from the rest of the world. I must have spent hours staring at the waves as they rolled one into the next into the next…layers of comfort. The roller coaster fear was totally worth it.
Hasten slowly…there lay the remains of a concrete structure holding on for dear life to one of the few rock boulders sitting in the middle of the ocean. A reminder that nothing lasts forever. Where once there was land, now water triumphed.
I was unsuccessful in my ventures to locate remnants of the infamous historial railway train tracks (somewhere between Bathsheba and Cattlewash) that boasts of transportation throughout the island of Barbados in the 1800s.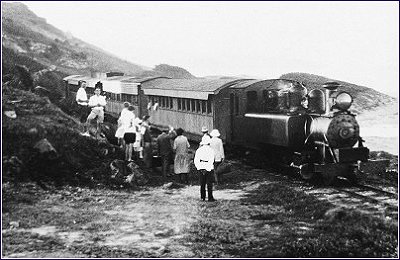 That too may have been washed away by the unforgiving Atlantic waves…History seemed to be an endangered species. My non-existent archeologist comrades will have to assist in reviving the bones of these dormant but not dead train tracks. Yes, a real live train once lived on this island. Have no fear though, I will return to my search for this hidden historical treasure.
TML!