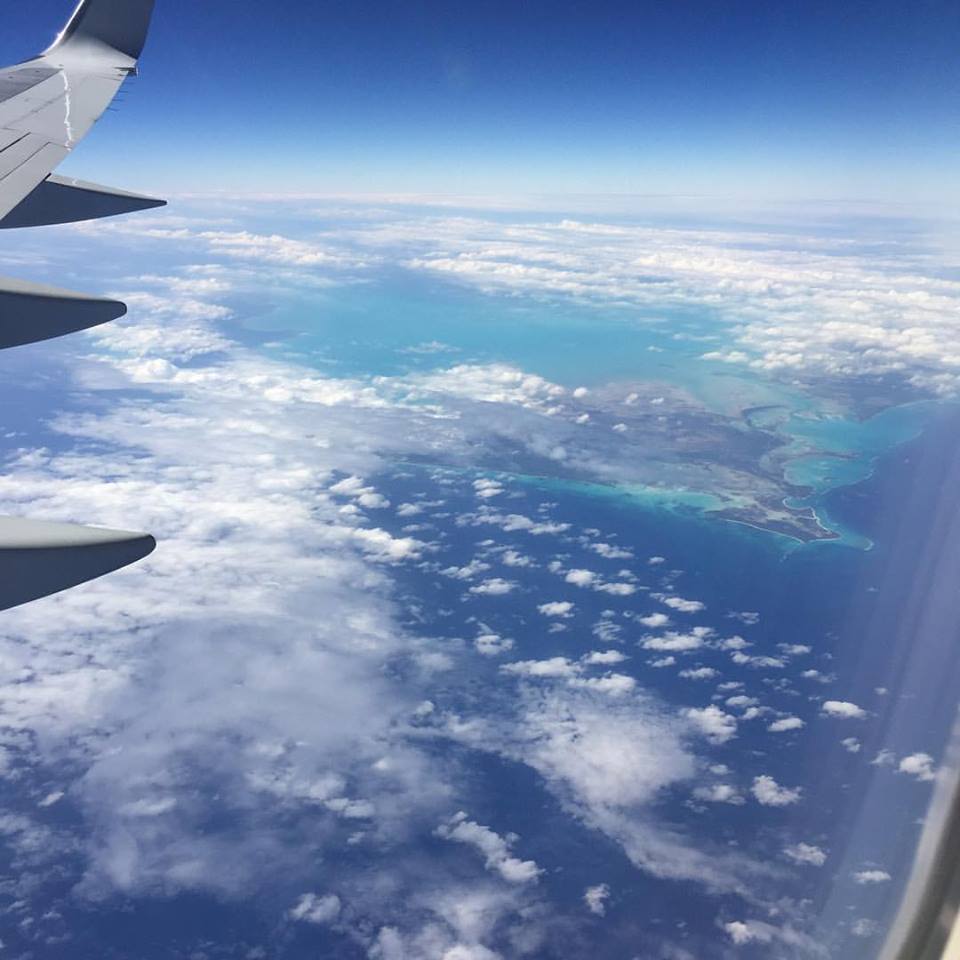 Everyone loves to travel, yet no one likes travelling or rather the hassle of travelling, including me. The ever-growing long check-in lines, my arms crying out after chugging and hauling 50 lb suitcases diagonally across the vast airport floors, the mad rush through the human forest, lined with distracting shiny objects along the way to your 'gate' just in time to make your flight or worse yet, your connecting flight (By the way, I never understood why they called it 'gate'… makes me think that we are all animals in a zoo, waiting to be freed). The dreaded intercom which constantly announces final boarding call for the 5th time ( I think by the 2nd or 3rd  call it may be safe to say the person won't be boarding…finally).
In an effort to avoid as much as possible the 'joys' of travelling *says sarcastically*, I decided to check in the day before my flight. I waltzed into the American Airlines travel agency in Bridgetown, Barbados and walked straight up to the counter. Spectacular service if I do say so myself…I was pre-informed the week before that this service was complimentary i.e free of charge and I decided to take advantage of it.  Lucky me! as on my super super early morning flight, it was still dark, the unexpected did not happen. The check-in lines were the usual – never-ending, never-moving never-changing.  I showed my boarding pass to the lady policing the lines and was ushered to the baggage drop-off area…fantastic!. The whole experience lasted less than 5 minutes. I glanced over my shoulder and could see stares and glares from the grumpy, sleepless passengers as they all waited impatiently to check-in, wondering how on earth I bypassed the lines, clearly I must be VIP…Very important person indeed and certainly I was. I couldn't help but smile and chuckle as I proceeded to immigration and the waiting lounge at the gate. No rush, no fuss, I sat sipping tea and munching on pre-packed breakfast – FYI, airport food is ridiculously expensive and never satisfying.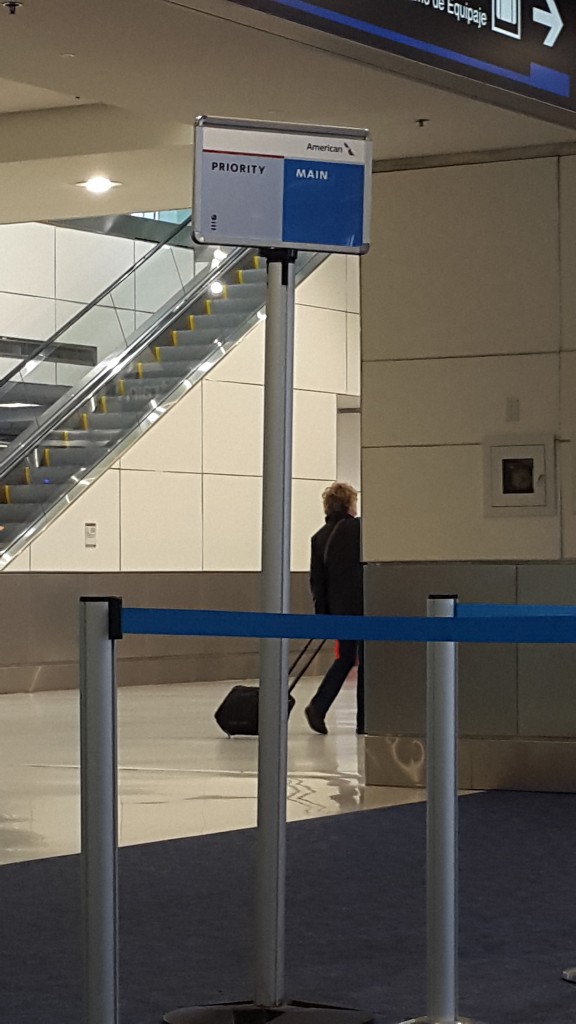 I decided that with confirmed seating there was no need to push and squeeze to get to the front of yet another line when the 'check-in agents' announced that they will be boarding shortly. Besides have you ever seen a VIP waiting in lines anywhere? After all, everyone had a seat on the plane, a concept which appeared to be foreign to the passengers. Perhaps they thought that they were being tricked and that somehow after checking-in there was still a possibility of being bumped off the plane. That their freedom from the caged zoo would suddenly be denied…. Actually, on reflection they might me right, but why dwell on gloomy probabilities.
"We will commence boarding with persons in business class and priority access". I did not budge from my seat but something prompted me to glance at my boarding pass and OMG! –  there it was! Plastered across my boarding pass were the words "Priority Access"! Imagine my shock! I blinked and did a double take as there was no way this was my ticket. I checked my husband's boarding pass the words were missing…hmmm….Another announcement from the check-in agent. "Persons with Priority access and their guest, please proceed to board!" Well that was it – you didn't have to tell me a third time. I sprung from my seat with hubby at my side and proceeded to board, there was no mistake – … excuse me, pardon moi!  Very Important Persons coming through, clearly they could see it too! This really was the way to fly, all in the wake of making myself a priority. And there it was –  my best traveling experience to date!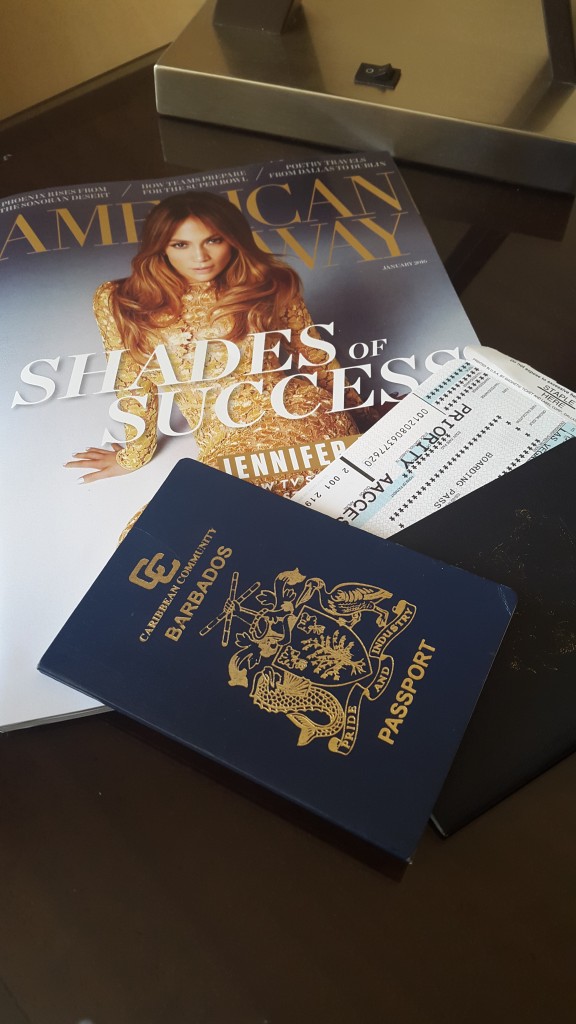 Fun fact: I inadvertently omitted to pack my headphones and by some miracle we were given complimentary ones. Taking the road less traveled, air less traveled is totally worth it!
TML!
#Ilivethemillionairelifestle
#themillionairelifestyle101