It was  2 years and 1 month since I last visited the land of my birth Grenada the spice isle – nestled sweetly between the Caribbean Sea and Atlantic Ocean….It was 2 years too long and from the time I landed and stepped off the plane I knew I was Home.
It helped that I carried my sugarcane hubby and baby bundle to my spice isle retreat. I was dying for this mini adventure getaway…the corporate world was relentless coupled with new mom life I was physically and mentally ready for this vacay treat.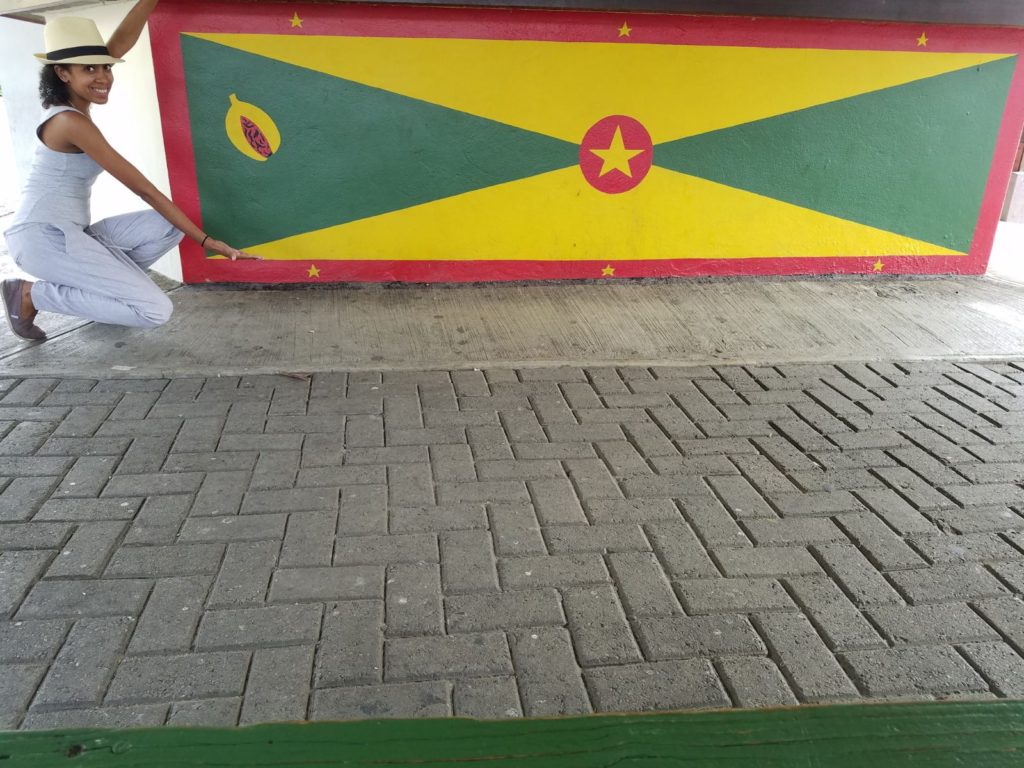 No. 5 – The Fall – Concord Waterfalls
I lived 5 minutes' drive from this waterfall and probably visited 5 times in my entire life….I know crazy ridiculous… epic fail and Fall on my part. So naturally this is my no. 5 must do must see must experience…..a left turn from the main and winding narrow roads up this mini mountain with lush heavy vegetation on each side. Almost feels like a jungle drive with no end in sight. Alas an opening as the sun peaks through this early morning adventure is an easy escape for an empty stomach in the rush of excitement wanderer …I can see the beauty in the air and my hair and skin loves the moisture.
Fun fact: Nutmeg trees grow wild on the way to the falls- Grenada is the 2nd largest producer of nutmeg in the world.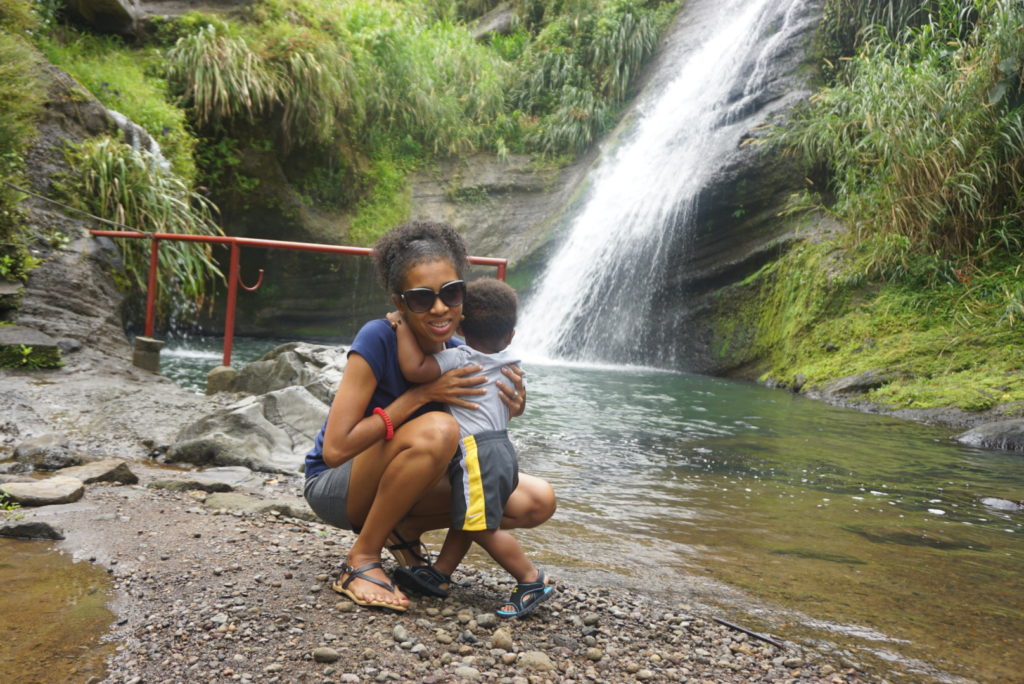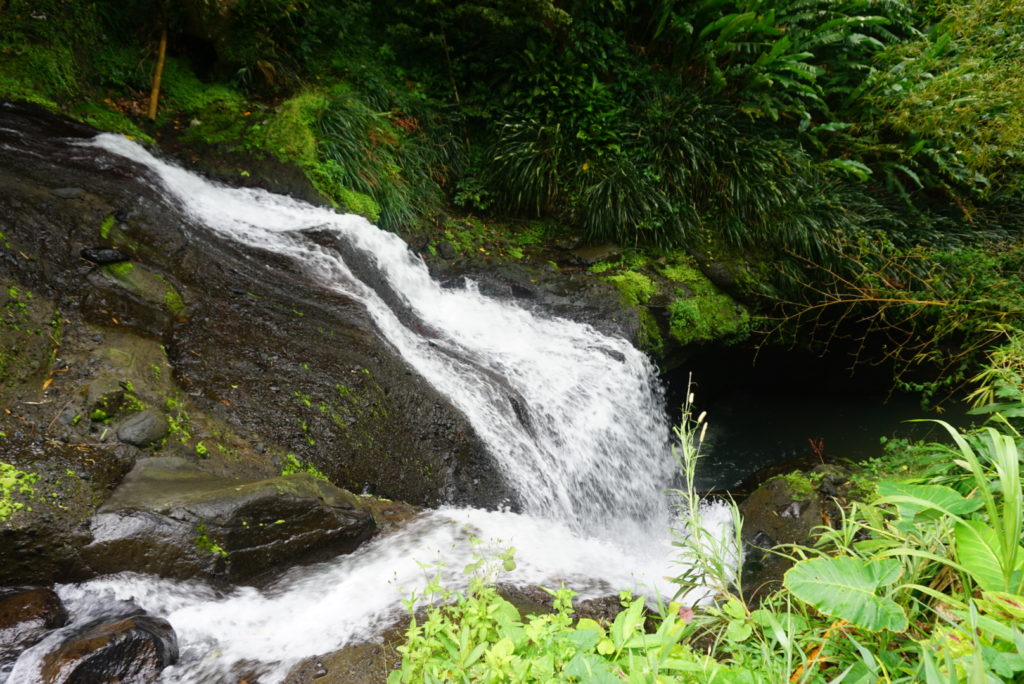 I would chase this waterfall everyday but its relentless icy chill keeps me at bay. Better to #justjump right in and not think about this icy ice-escape. Brrrr.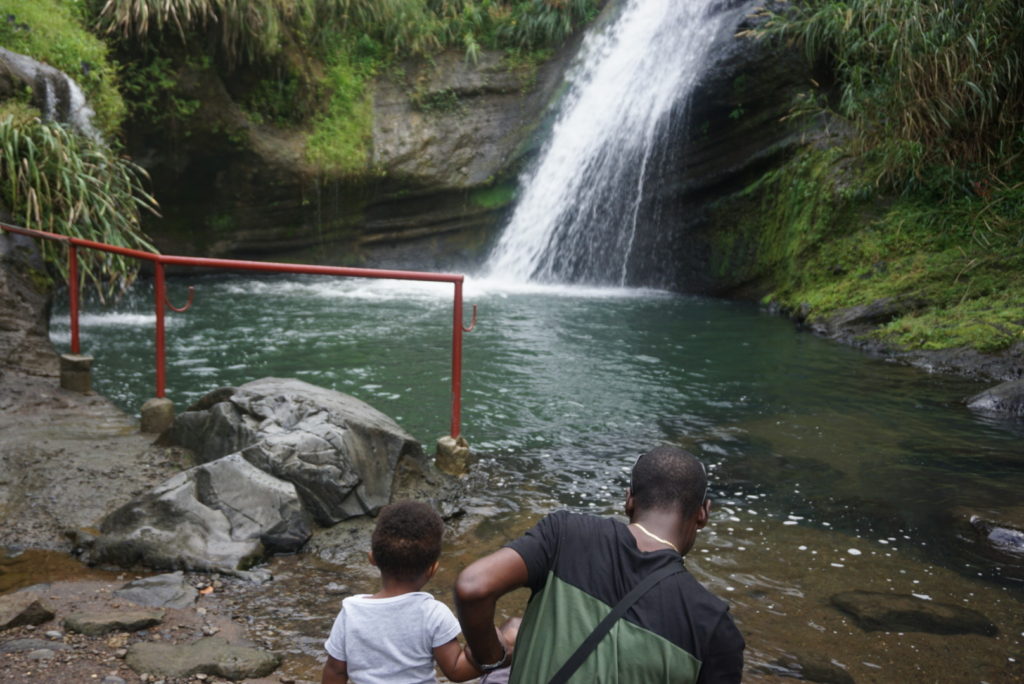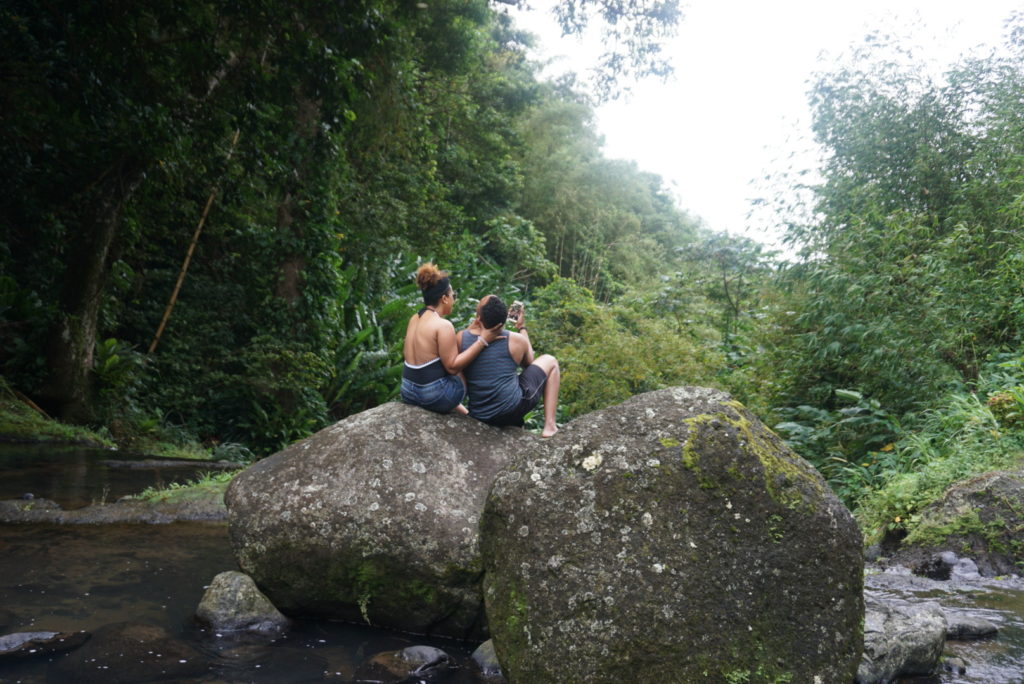 No. 4 – Umbrellas Beach Bar
A lot has changed in 2 years but some things remain the same. This restaurant is still my number 1 choice for day dining in Grenada for 1 main reason – it is steps away from the famous Grand Anse Beach. .You literally park with an amazing oceanic imagery.
If you're looking for a quick grab and go lunch this is NOT the place for you. It's a chill and chat, wind right down take the stresses of the day away kind of dining. I always dine on the rooftop/second floor so my eyes can capture the most of these picturesque views. The lunch and afternoon crowd picks up well way way into the late evening so if you're looking for that secluded minimal crowd experience your best bet is late morning or if you're lucky mid-week.
p.s my toddler ran up and down and no one seemed to notice.
No. 3 – Grand Anne Beach
Did I mention Grand Anse beach? You can't visit the spice isle and not experience this 2.5 miles of white sand and crystal clear waters of beautiful heaven made beach. This 2.5 miles of ahhhh relaxation has several public access points ( including umbrellas beach bar) so it is virtually impossible to not identify the perfect spot to spend the day lounging. Wake beach sleep repeat. Wake beach sleep repeat ! Don't forget to eat @umbrellas beach bar.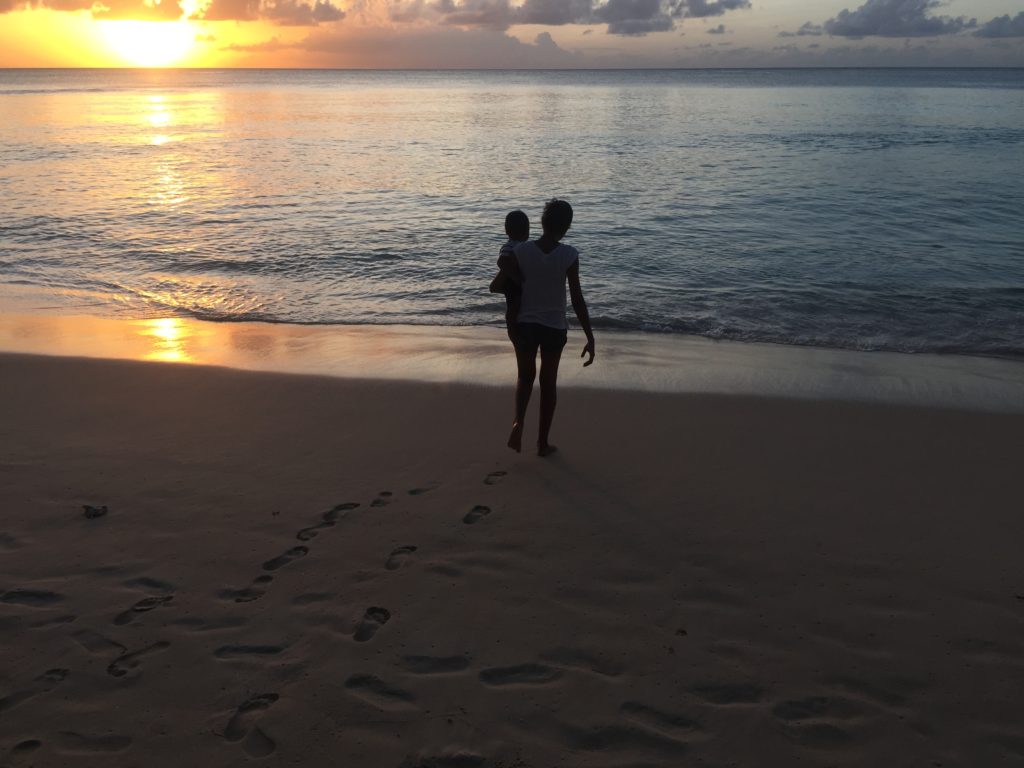 No. 2 – Belmont Estate Plantation
This should really be an experience all on its own but we must treasure the limited time we had together. My love affair with Belmont Estate commenced – so much more than a restaurant or place to eat. The estate offered local Caribbean 'grub' – ground provisions….assortment of meat, with various baked pie dished calalou and pumpkin…to name a few and the natural outdoor indoor set up was handsomely welcomed.
Added vale was the complementary local entertainment provided through Steel pan and serenades of an angelic spice vibe voice (regrettably I didn't catch her name). Super service was the general theme.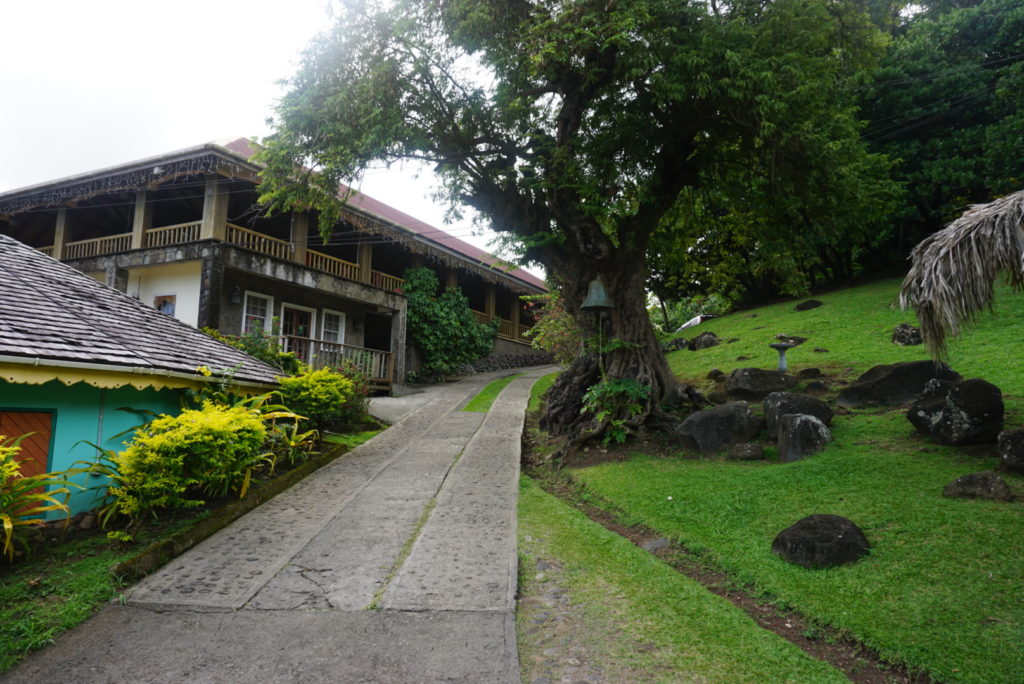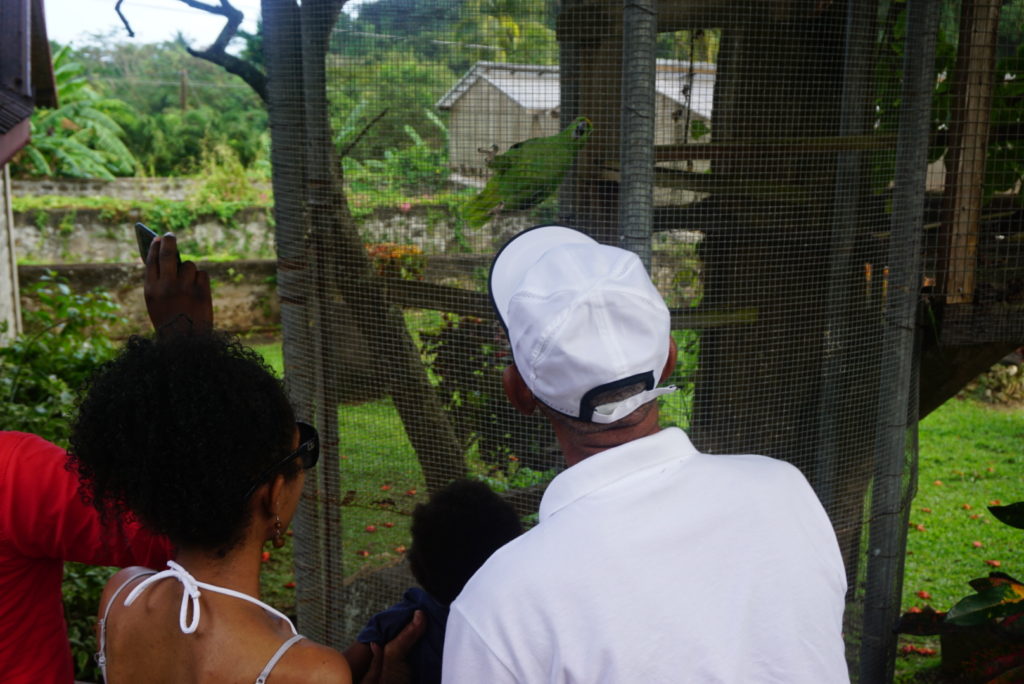 I was presently surprised to learn that the grounds were available for much needed strolling after the hefty meal and my confined, limited attention span toddler was hunting for an escape.  We were greeted by a talking parrot, cawing mc caws and a braying donkey. My toddler was overjoyed with these new creatures who were just as excited for the mutual introductions. There was no rush to return to the restaurant but when we did … dessert was served!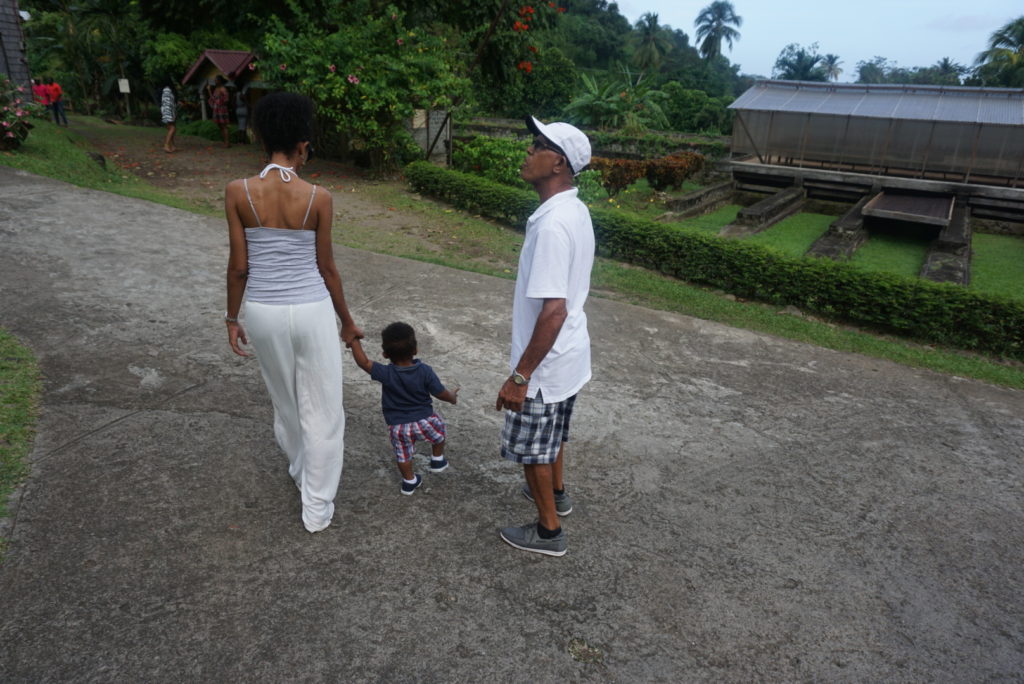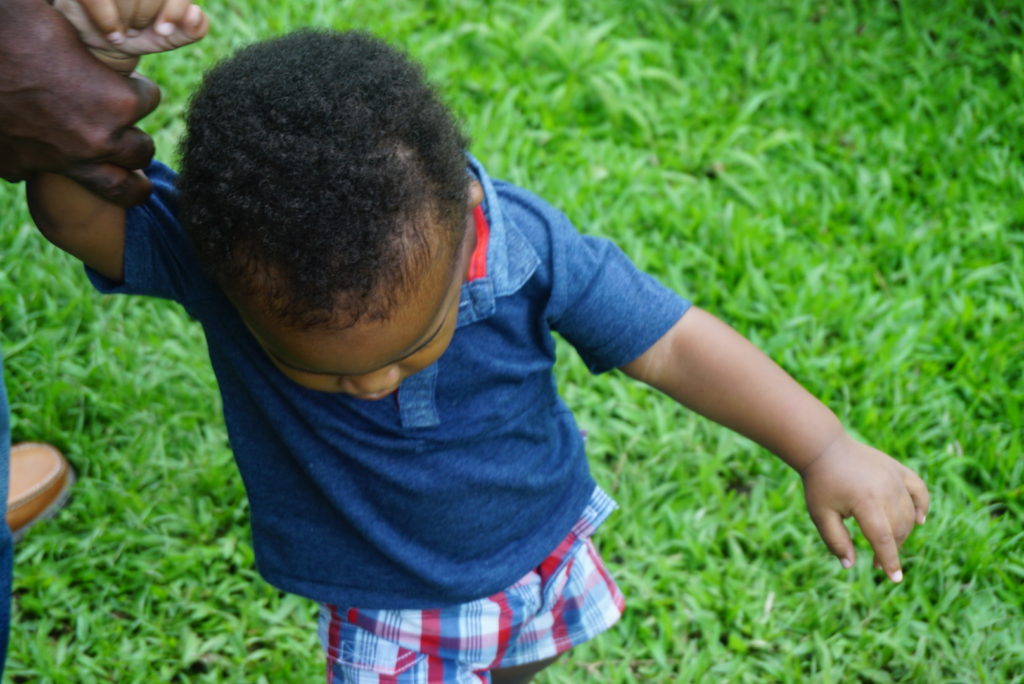 This ice scream is the best I've tasted in the world! Smooth consistency, melts effortlessly on the tongue with the perfect degree of sweetness. I learnt that it's locally made on the estate from goat's milk – imagine that). This love affair lingered in my mind weeks after I departed the island on a natural high!
As the sun began to set we made our way home … with west coast beaches to keep us company. Several times we dared to stop as our eyes captured evening feeding of various pelican birds (Barbados national bird) swooping down into the Caribbean Sea for an evening snack. They too will have full bellies and happy memories to take them to bed tonight.
No. 1  – The Rise – Welcome Rock
Once upon a time there was a traveler who  was hiking in the mountainous rocky terrain and stumbled upon a clearing when he moved closer to the edge he could not believe it… there the views were so breathtaking  that he decided to share the location of this secret haven with everyone he met. And that's how the welcome rock was discovered or so the story goes.
Well….this story sounded too good to be true so I had to see this for myself after all I am an attorney true and true (trust but verify) as I thought all the discovering ended decades ago. Well what do I know….I'm no historian.  So off we went exploring in search of the infamous famous recently discovered (within the last 2 years or so) welcome rock/stone.
The drive from St. George's to St Andrew was about an hour long. We finally were in the general area and decided to stop for directions from fellow locals. The directions were always the same….you're on the right road just keep going and ask the next person you see…after a while we stopped asking directions.
Luckily there was a small handwritten wooden sign that said welcome stone …pointing right. We drove up a super steep road ( no lie – about an 85 degree angle – gravity anyone?) until we came to an abrupt end in a small fenced area enclosing what looked like a sub-station of some sorts….hmmm. We parked and looked around…no paths no signs just more vegetation trees and tall grass.. My heart sung…the story was just a story… Or was it?
Behind the fence we heard some rustling and out emerged…'people'!!!!
But wait!  'We're looking for the welcome rock.' …You're on the right road it's down there behind the fence …follow the path…just keep going. We chuckled slightly to ourselves at this response and geared up to begin our journey to the welcome rock with open arms!
The adventure continues…