Every Saturday morning Brighton is transformed into a bustling busy mini market filled with smiles laughter and good mornings all around. You really can't ignore those rich red and green outdoor umbrellas and park benches prepared and properly placed on the grounds the evening before. Its such a welcoming ambiance. Seating is definitely not a problem to enjoy the sunlight al fresco breakfast.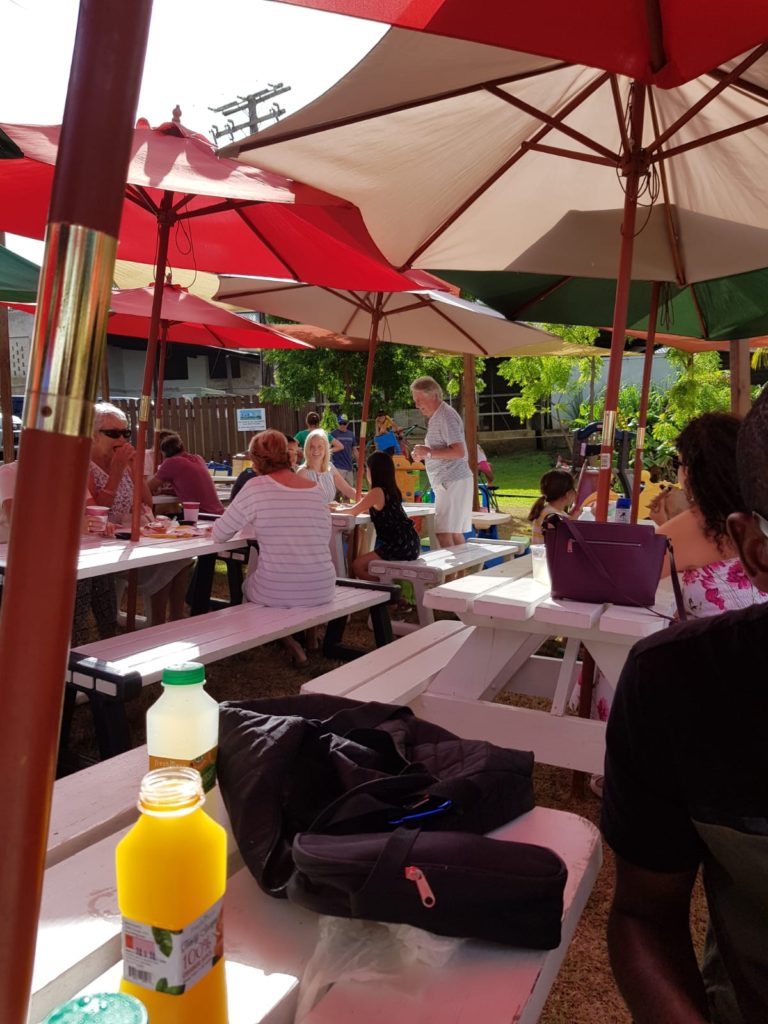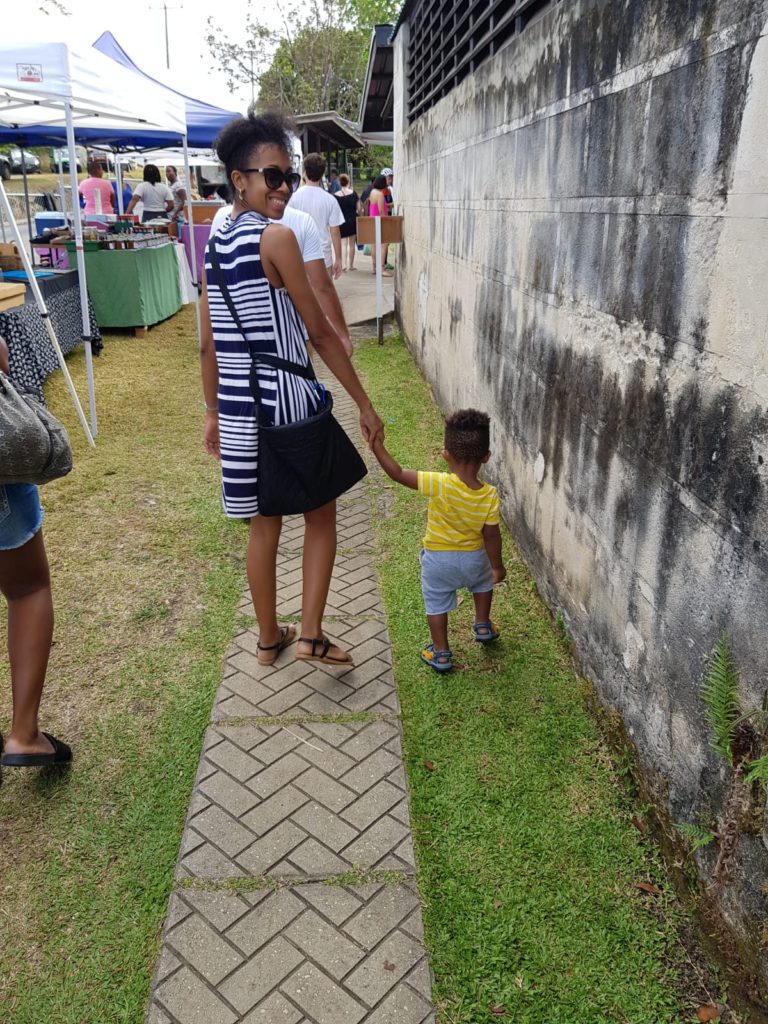 Fresh fruit juices, vegetables, local produce and every kind of local dishes, fish sandwiches, quiches, sprig rolls. Refreshing coconut water was my preference. After our choice of breakfast we browsed though the market and grabbed a couple of tomatoes, lettuce,  eggs and a hefty watermelon for our daily dose of fruit!. I encourage you to bring your own bag (or basket) and #helpsavetheplanet.  Also too was an assortment of  different booths which offered various paintings, jewelry and crafts, adding to this bright beautify day. I even found a small stall at the very end of the lane with coasters made from newspapers. Pleasantly  surprised!.
Bonus Baby! – A play area for the tiny humans with slides and ride-ons. My 18 month old finally took the plunge and slid down the baby slide all by himself! #proudmama. Thankful for pampers which padded little bums!.