We met Morgan Lewis… Morgan Freeman?…MORGAN LEWIS! Keep up grasshopper.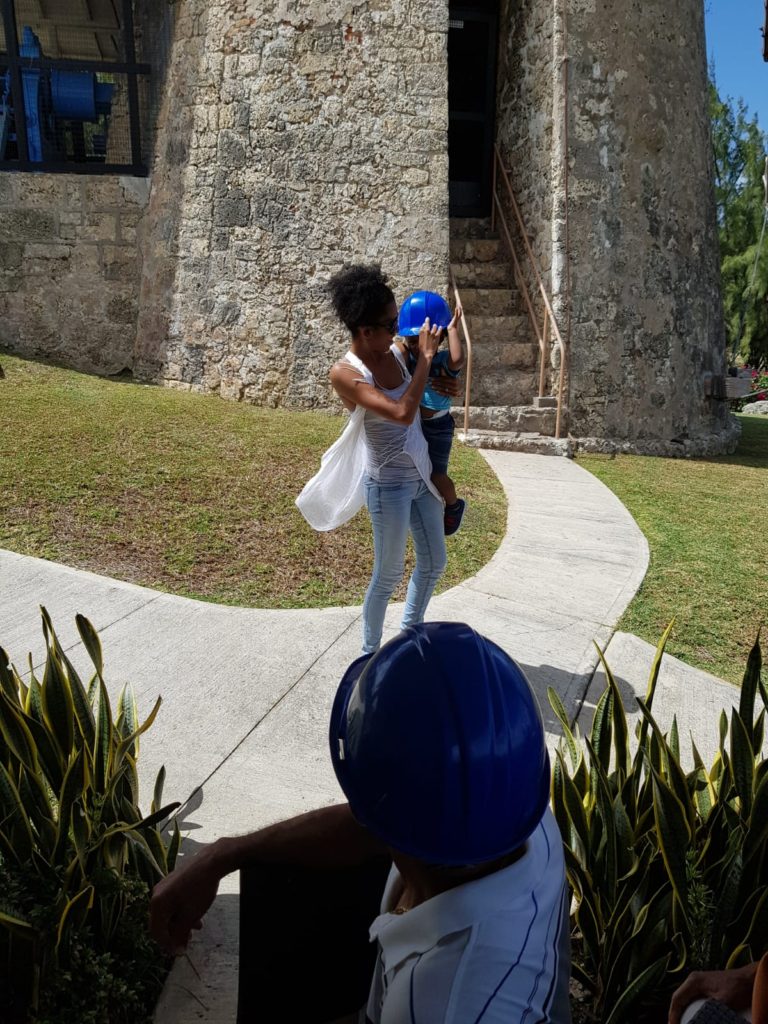 Have you ever driven with no fixed place of destination? It is the most freeing relaxing feeling. Better yet being driven while basking in the Caribbean views and warm climate is added value to your 'rest relax repeat' account. I highly recommend it for the #9to5ers #localtourists and the #humansoftheword. Pretty much everyone alive.
Our adventure led us to the northern parish of St. Andrew in beautiful Barbados. Overlooking the eastern coastline of the island there we greeted Morgan Lewis! And it was a pleasure indeed.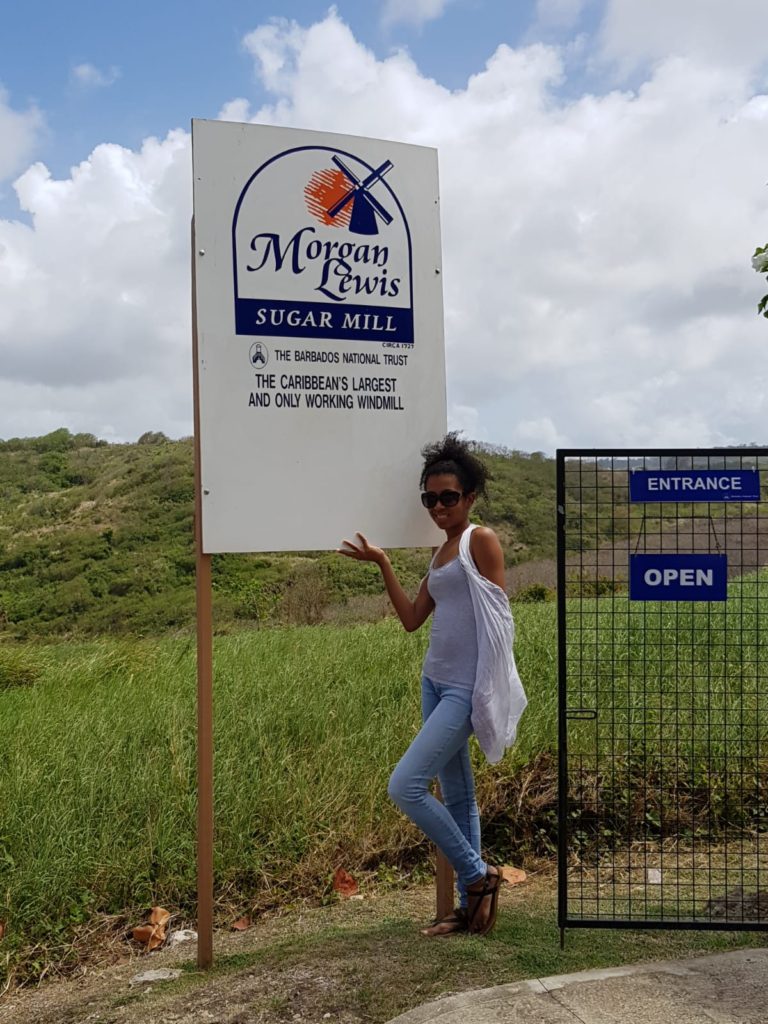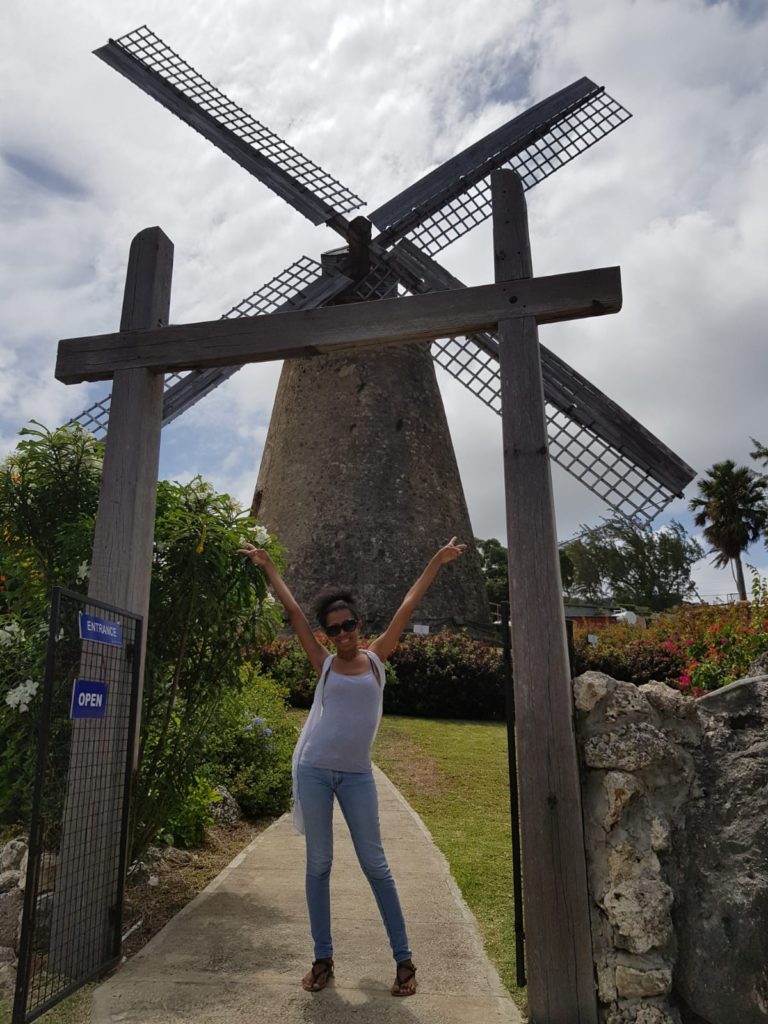 Moran Lewis Windmill is the largest and only working windmill in the Caribbean. It is a wind driven machine that ground sugar cane in the 18th and 19th centuries. Our guide gave us a lovely historic rendition of the restoration and revival of this ancient relic. In summary, Morgan Lewis was very very old, had been through a lot and more than likely will outlive us all. I do not envy the ox that carried the '700 tons' of machinery up the hill to Morgan Lewis! Excitement was grinding!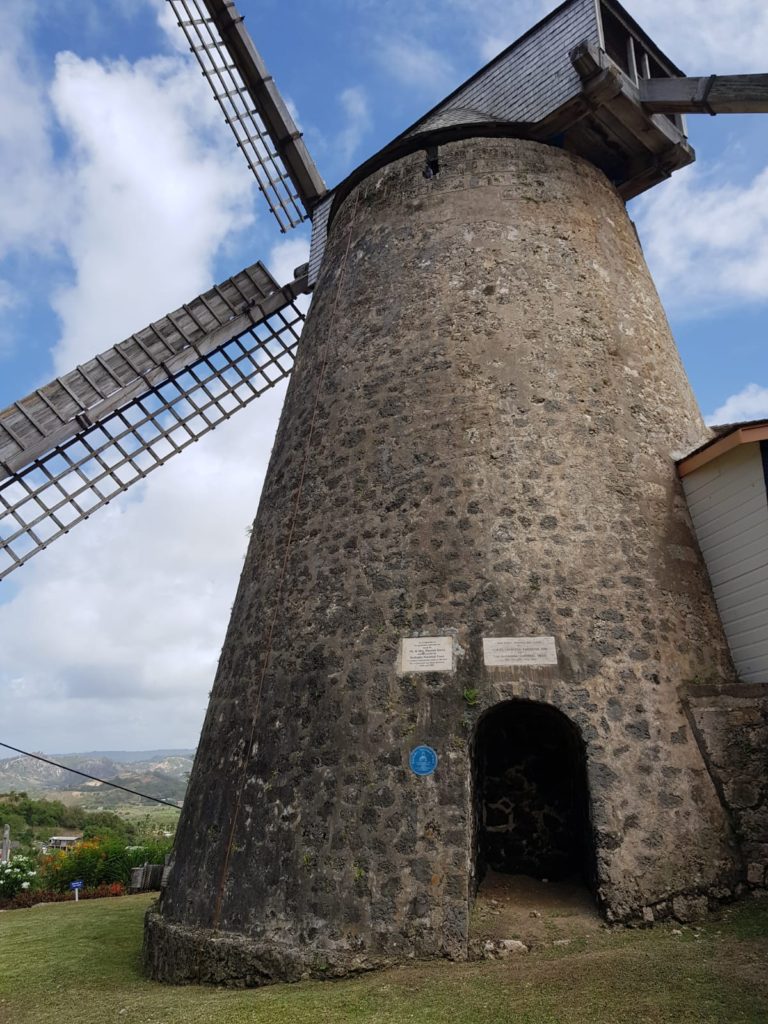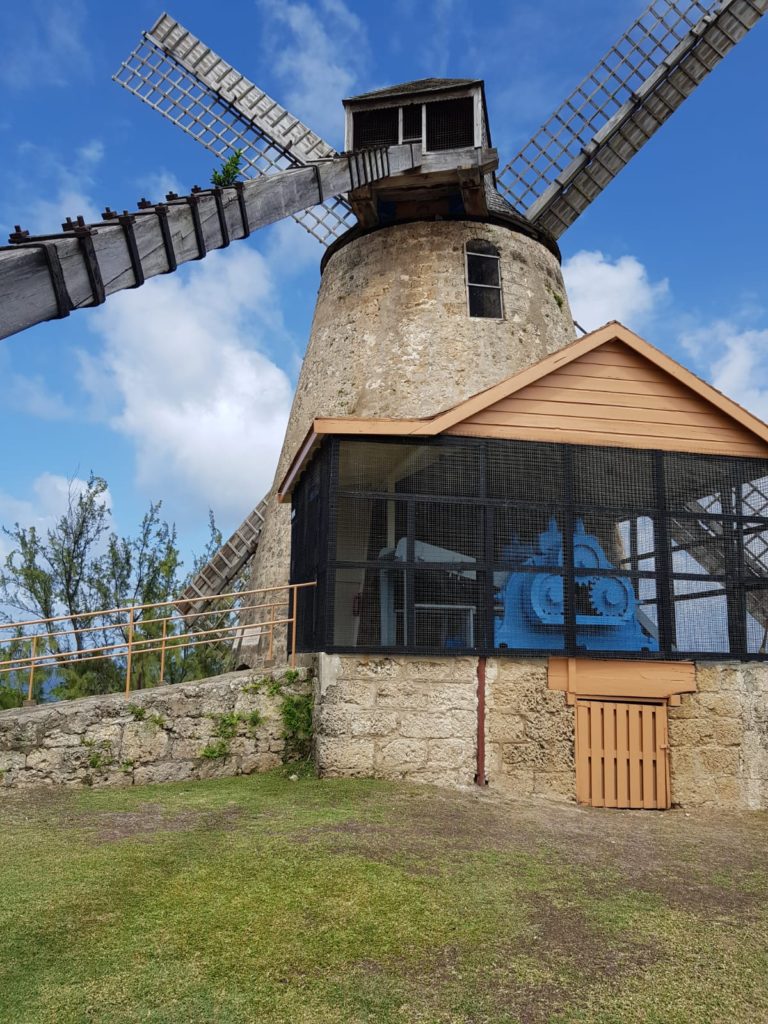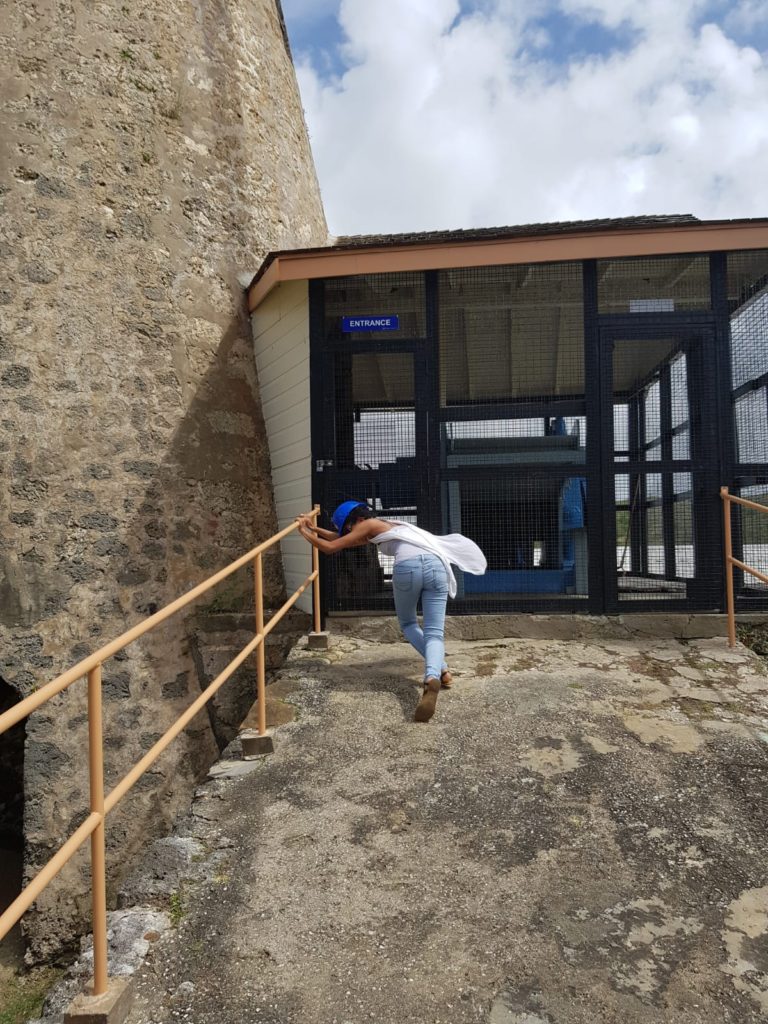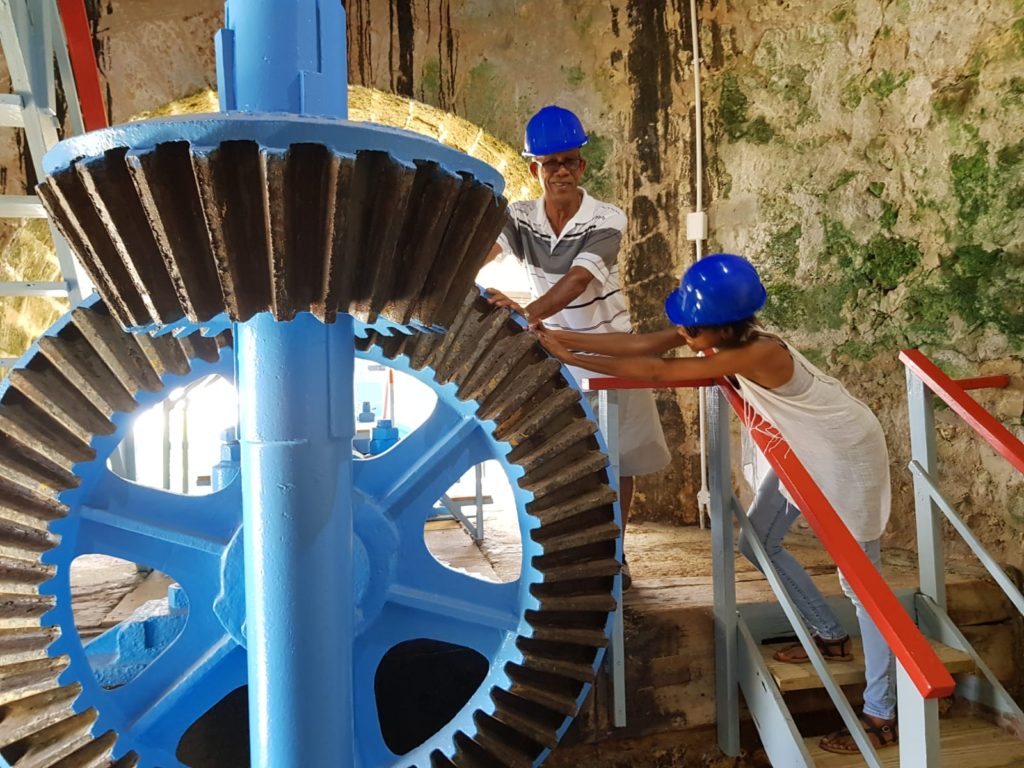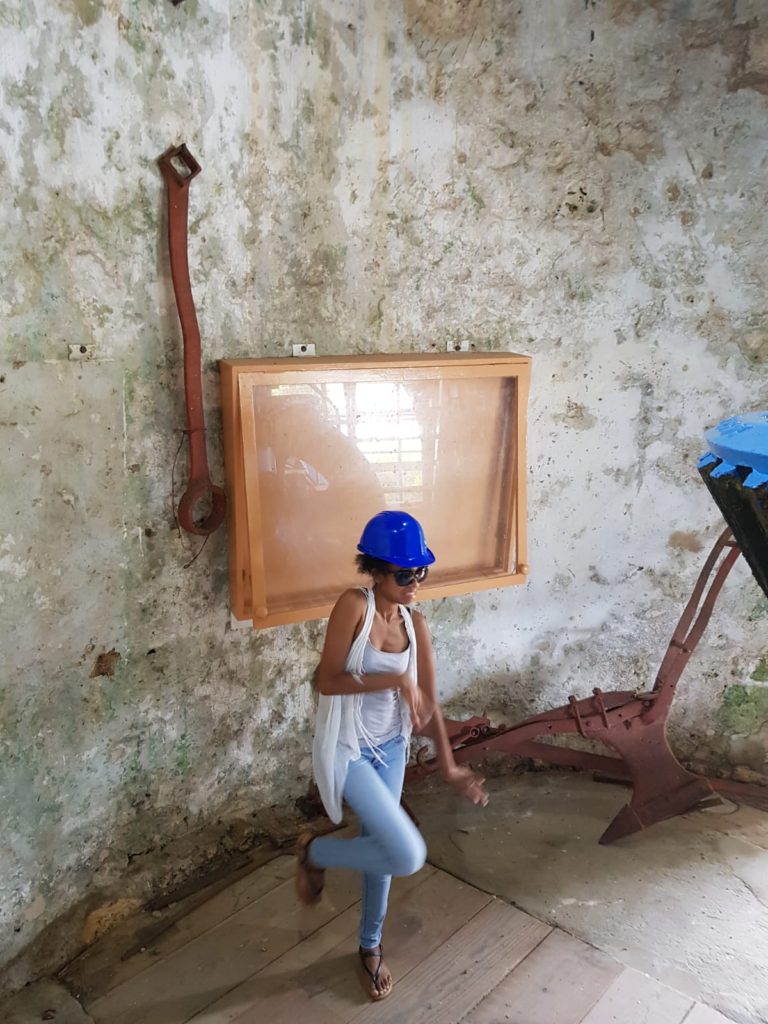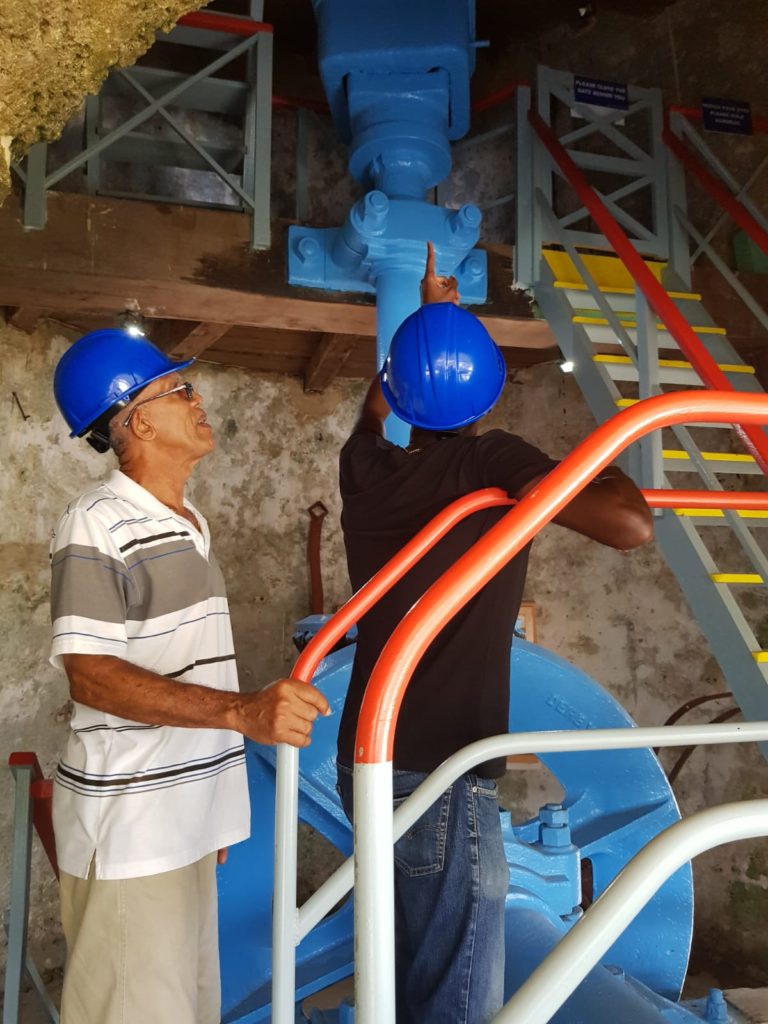 We were also very grateful for the hard hats, as while there were bumps inside these close quarters, we emerged intact with no bruises.
The inside of the Mill still bore the original fustic wood, cut from the forest in St. Lucy which flourished with fustic trees in the 18th century…and yes I couldn't help but touch this piece of history which was many moons older than I.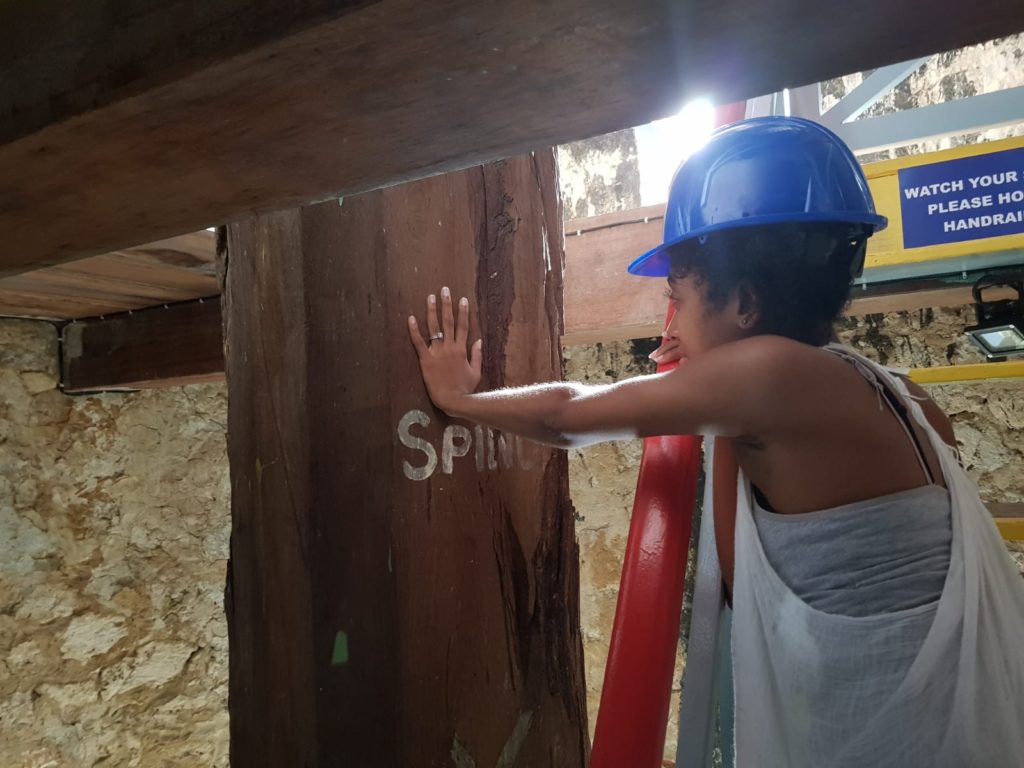 I must admit the sweet aroma of cut sugarcane that filled the island beckoned me to return to taste the sweetness of cane juice grounded from this relic. Till we meet again!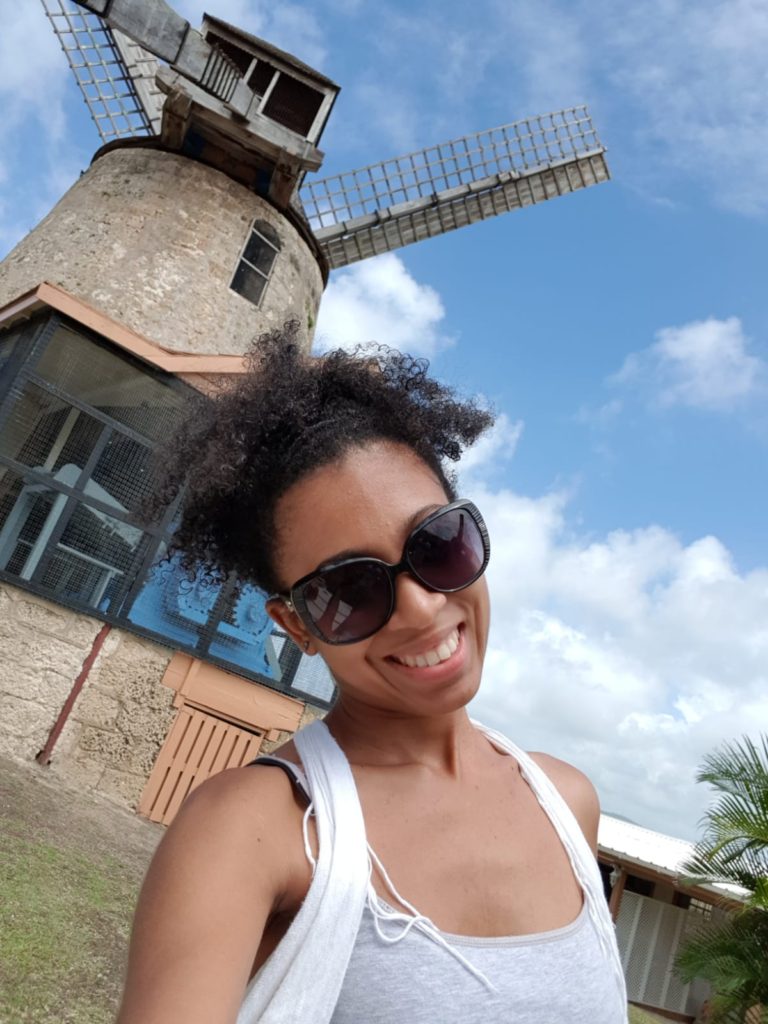 http://barbadosnationaltrust.org/project/morganlewis/